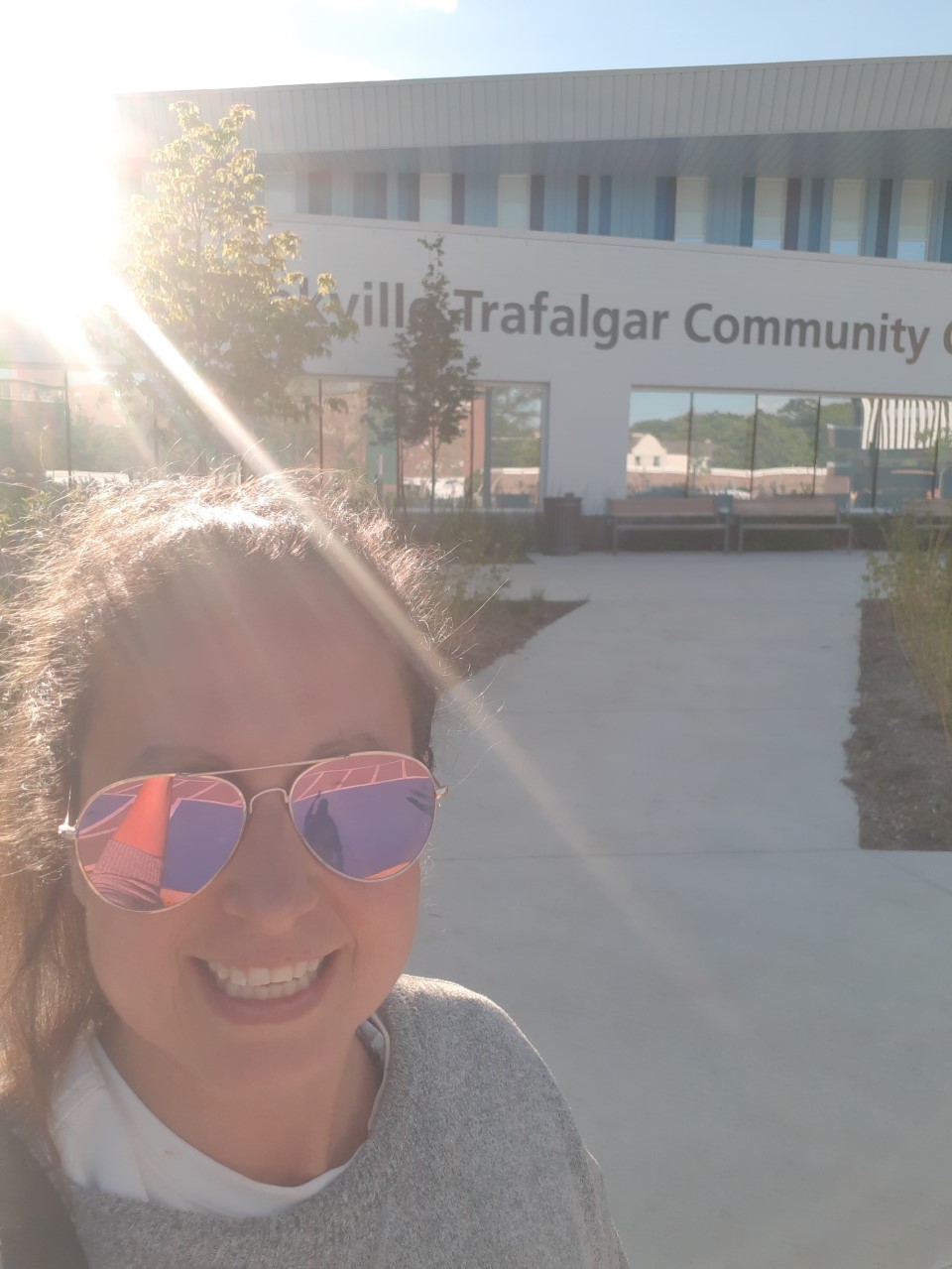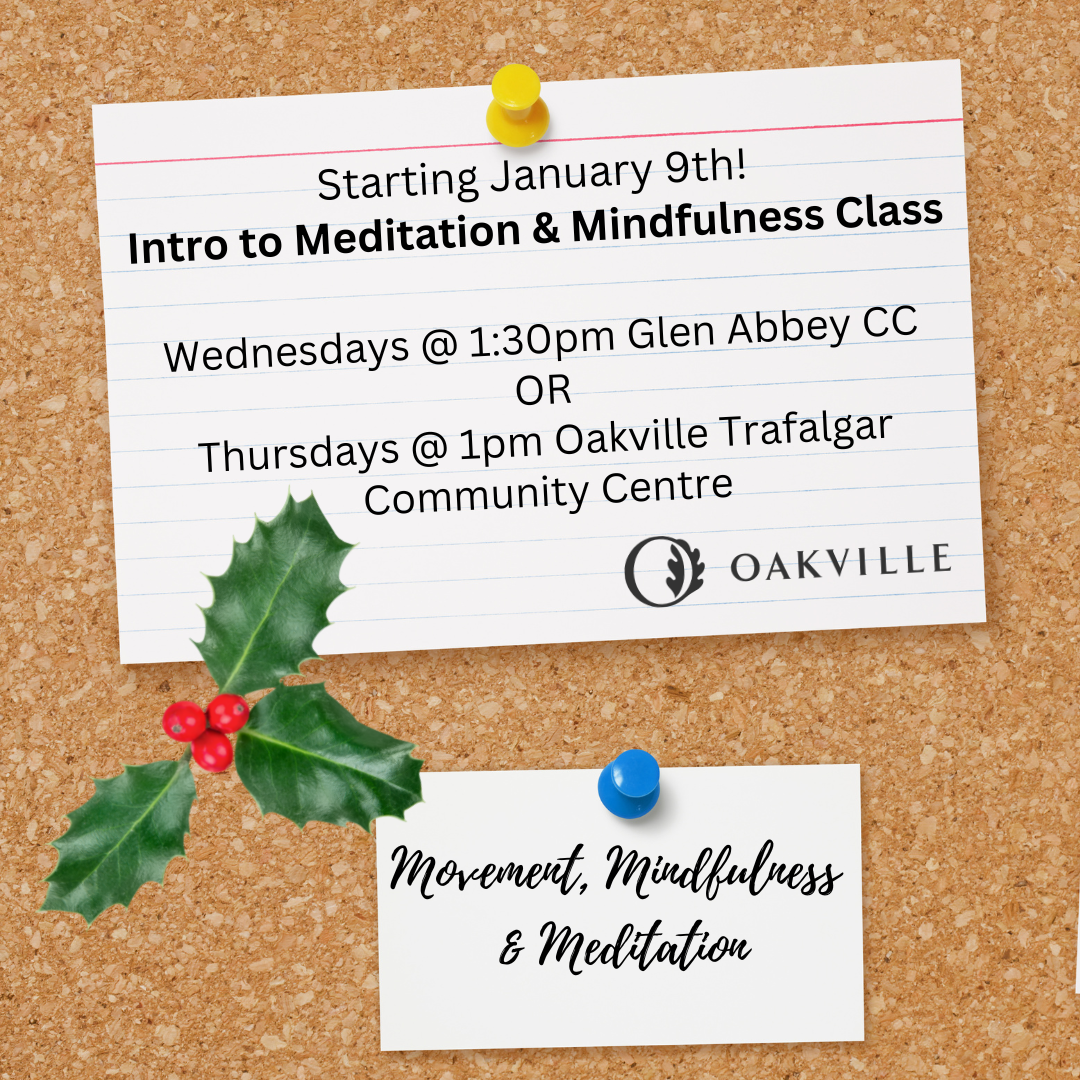 Intro to Meditation Class in Oakville
I'm so thrilled to be offering this new course – Movement, Mindfulness and Meditation held through programming at the Town of Oakville Community Centres.
For years I struggled with the concept of "meditating" as I have a quite an active mind.  Now I realize meditation is more of journey, rather than a destination.  Being a busy mom to three young humans, a wife and a business owner I now know the health benefits of creating space for my mind to relax.
Glen Abbey Community Centre (Third Line and Upper Middle) Wednesday from 1:30-2:30pm.  Next session starts January 11th and runs until March 8th.  Click here to register for Winter 2023.
Oakville Trafalgar Community Centre (Located where the old hospital was on Reynolds) Thursday from 1-2pm.  Next session starts January 12th and runs until March 9th.  Click here to register for Winter 2023.
This class also provides you the opportunity to connect with like minded individuals and have small group discussions on mindfulness, life stressors and challenges in a nonjudgmental setting.  Typically the people attracted to this class are experiencing work-life balancing challenges, caregiver burnout or just want to deepen their meditation and yoga practice.
Mindfulness meditation worked as well as a standard drug for treating anxiety in the first head-to-head comparison.  Click the link and read the full article featured on CP24.
This class is an hour long and combines gentle yoga movements, meditation and mindfulness.  Please click the links above to register through the Town of Oakville or find out more information about this program or email me at Leah.Nicoletta@oakville.ca