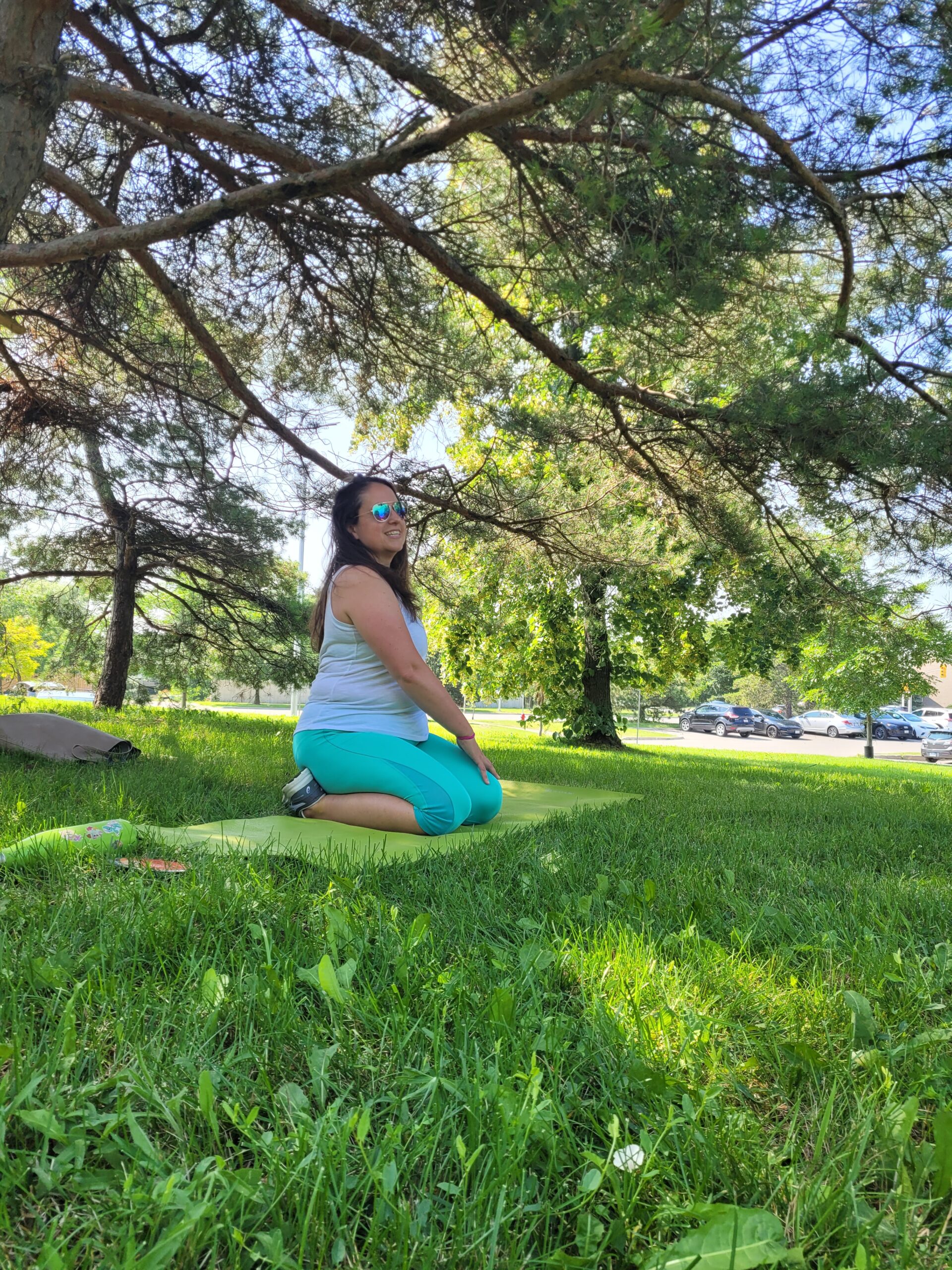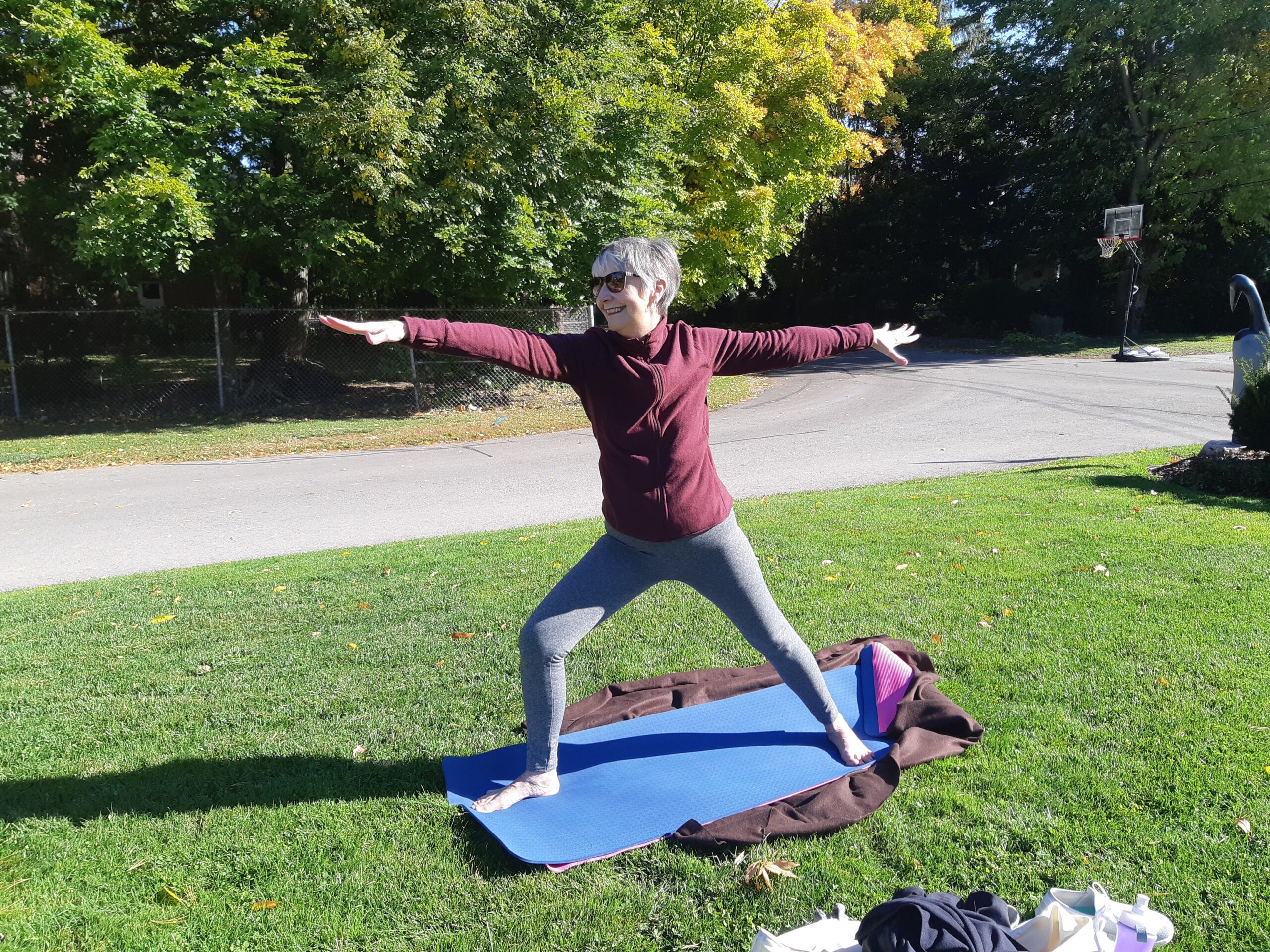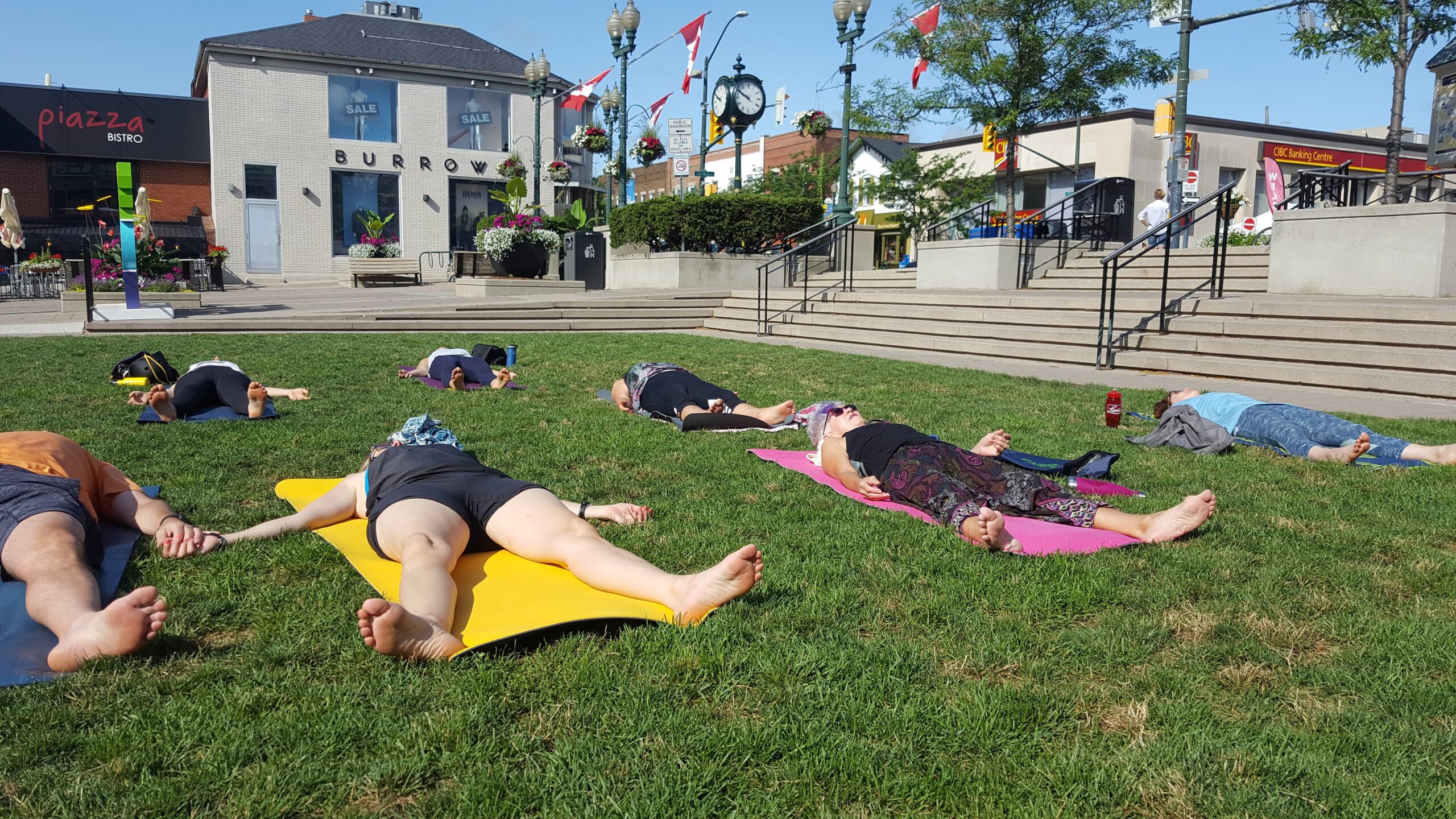 Outdoor yoga classes in Oakville are back this summer!  | Glen Abbey & Oakville Trafalgar Community Centres
Well it's that's time of year again… end of a school year for the grandkiddies, golf and outdoor pickleball is in full swing (pun intended!), and some of us are heading for the cottage. We Canadians live for this time of year, don't we?
If you're planning on staying local… I have some exciting news!  I'll be offering outdoor yoga classes at both Glen Abbey Community Centre and Oakville Trafalgar Community Centre (old hospital).  These classes are "all ages" however the majority of students in the class are over the age of 50.
Tuesdays at 9:30am – Glen Abbey amongst the trees at the front of the building.
Thursdays @ 9:15am – Yoga & Strength at Oakville Trafalgar, behind the building.
Fees:  These classes are included in your Town of Oakville fitness membership.  You can also "pay as you go" – which is about $10.65 for seniors, slightly more for non residents and/or non seniors.  Please see the front desk for more information.
Leah Nicoletta has been teaching yoga classes since 2011, both at Maple Grove United Church and Town of Oakville community centres.  She brings over a decade of experience in running programs for older adults and seniors.  For more information or to reserve your spot contact [email protected]