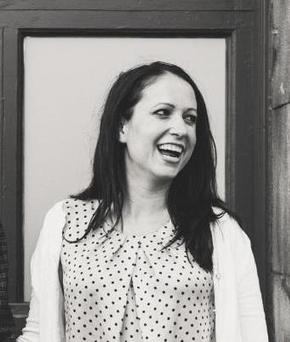 "Beautiful young people are accidents of nature, but beautiful older people are works of art."
Hi I'm Leah!  I'm the owner of Health Finish Fitness: I help older adults and seniors stay active in their "golden years" so that they have the energy and health to travel, socialize and spend time with their grandchildren.  I run private fitness and yoga classes for mature women in south-east Oakville, as well as I teach for the Town of Oakville and Life Yoga Studio in Milton.
What's special about these classes is that we take in consideration the needs of a mature body, rather than pushing yourself through extreme fitness.  We all have "that thing" that we need to be mindful of us so modifications are always provided.  I encourage people to honour their bodies and go at their own pace.  Many of the students that attend these classes have been coming for years, however newbies are always welcome.  Most of them start having never  exercised or done yoga prior but continue coming because the classes are effective and entertaining.
I have been working with seniors since graduating from the yoga for seniors teacher training in 2011, which preceded my 200 hour yoga teacher training program.  I have completed training through the Canadian Centre of Activity and Aging in association through the University of Western and Canfitpro.  I'm also a registered holistic nutritionist through the Canadian School of Natural Nutrition.
FUN FACTS:  I was born and raised in Oakville, Ontario and I'm the daughter of two school teachers (do you know what it's like to grow up in home of teachers???), a wife and mom of two toddlers and three furballs..  I also currently live in Oakville after briefly moving to Montreal, Quebec and Burlington, Ontario (does that count?).  Prior to teaching fitness and yoga full time I worked the in legal field as Litigation Law Clerk downtown Toronto for a few of the largest corporate law firms in the country.